Stall Information & Booking
Market Stall Hire in Hobart – Book Online
Booking online for a single day or the full weekend.
Book a single table for $35 per day or Area 4 and Area 9 $105 per day for 3 tables.
Book for weekend now only $50 or Area 4 and Area 9 $150 FOR 3 X TABLES
If you want to book multiple single days or a permanent stall please book once and setup a direct debit using the details below and in your booking please add a note about paying by direct debit.
Bank Details if setting up direct debit after booking:
BSB: 303111
Account number: 1423787
For market stall information and hire click on the numbered location you would like to secure and follow the simple steps on our online booking form.
Click into the stall areas for more information and photos. Please check availability of stall here.
For Food Stall Owners: Please download and read the guidelines to submit for your food license.
Double Click to load
Guidelines for Temporary Food Stalls
Regular Food Stall Application
DHHS Guidelines Food Labelling
************************ Click here to view all the areas and available dates. ************************
Reserve your table today!
Please Note: The Market is NOW TRADING EVERY WEEKEND. Sat 9-3pm – Sun 8-2pm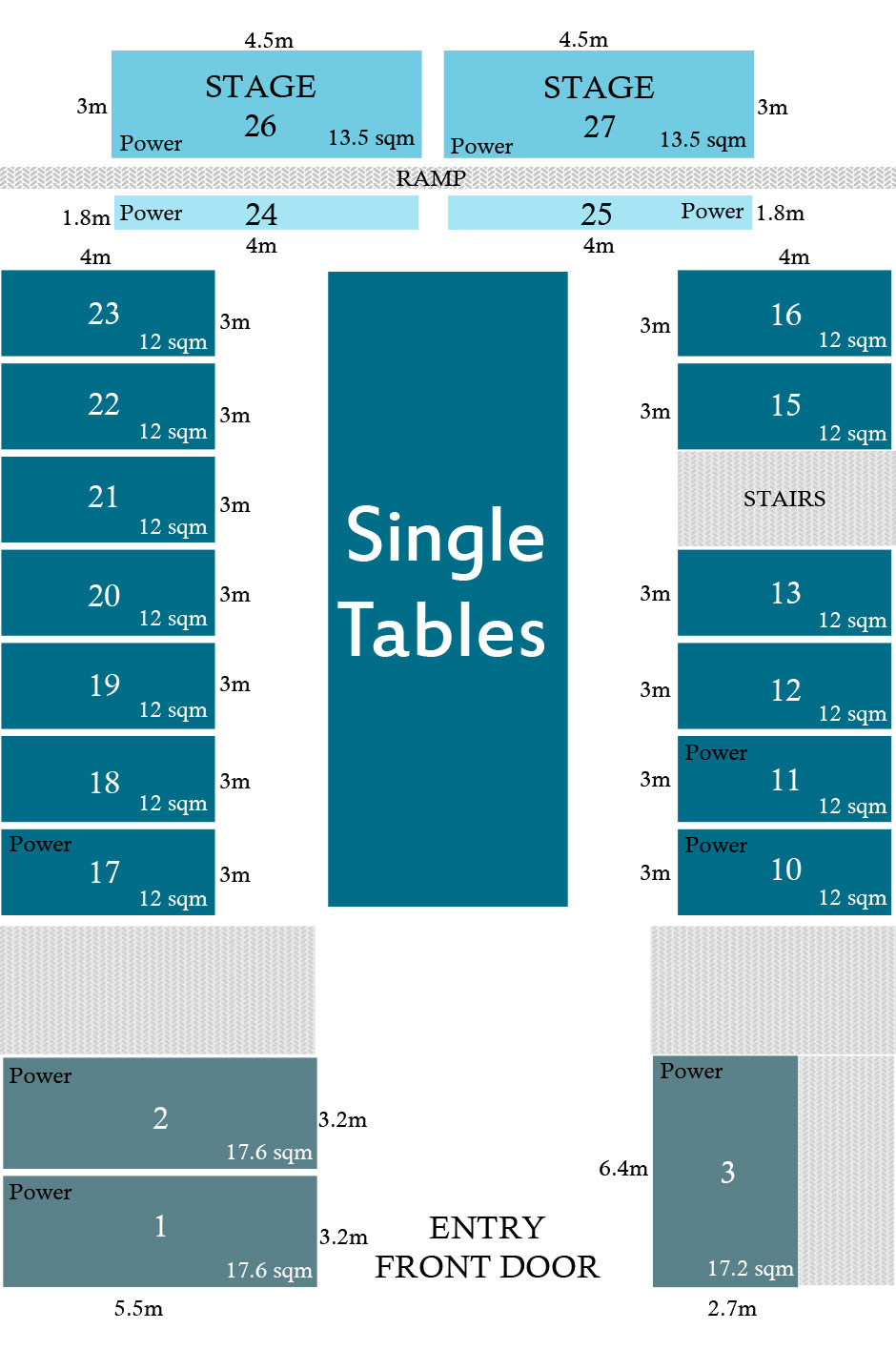 Front Of The Building